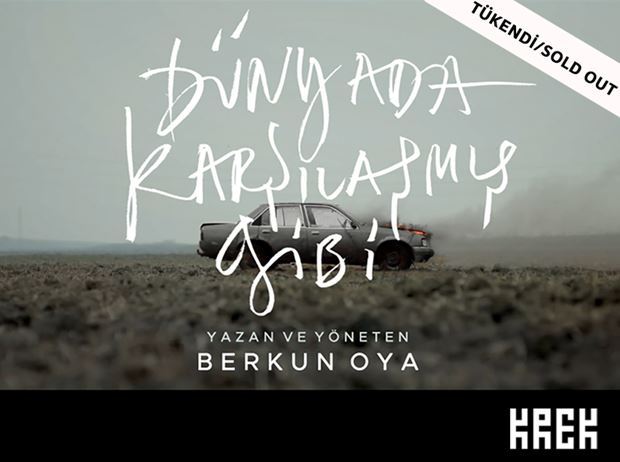 About the Event
"She saw my message, I waited for her to respond for a while, she started writing, but then she stopped… Why did she stop! What did she write! What the f**k happened!"
Late night in a Police Station. Crossing paths of characters, in the wake of loss beyond bearing…
AS IF WE MET ON EARTH
Written and Directed by: Berkun Oya
Producer: Nisan Ceren Göknel
Cast:
(in alphabetical order):
Alican Yücesoy
Defne Kayalar
Fatih Artman
Okan Yalabık
Öner Erkan
Serkan Keskin
Settar Tanrıöğen
Stage and Costume Design by: Berkun Oya
Set Realisation: Muhtar Pattabanoğlu
Lighting Designer: Cem Yılmazer
Production Manager: Evrim Zeybek
Project Assistant: İrem Avcı
Technical Manager: Emrah Altıntoprak
Sound Design and Realisation: Hakan Atmaca
PLAY RULES
• There is no entrance allowed into the play after it starts.
• The audience must be inside the venue 20 minutes before the start time of the play.
• The use of cellphones, cameras and sound and video recorders are forbidden during the play.
• It is forbidden to bring food and drink inside the venue.
• Children under the age of 8 are not allowed entrance.
• Tobacco and its products are used in this play.
• A fire-arm looking toy gun is used in this play.
• No refunds or exchanges are allowed for purchased tickets.